Choosing to enroll in an MBA program is a life-altering choice that may have far-reaching effects on your professional and personal development. Choosing the nation to study in is essential before beginning this academic journey. MBA students may take advantage of other countries' different opportunities, experiences, and cultures. This article will help you choose the ideal place for your MBA program by providing in-depth information on the world's most excellent options and discussing the most important considerations for making that decision.
Why Should You Consider an MBA Degree from Abroad?
We have outlined just a handful of the many benefits you will receive from your MBA at an international institution. 
Diversity and Networking Opportunities
Studying in a diverse environment can be immensely enriching, as it exposes you to various cultures, perspectives, and ways of thinking. The international student community in countries like the United States, the United Kingdom, and Canada is notably diverse, offering you the chance to build a global network that can prove invaluable throughout your career. Interacting with peers from different backgrounds fosters cross-cultural communication skills and broadens your worldview, attributes highly valued in today's global business landscape.
Faculty Expertise and Research Opportunities
Another significant consideration is the caliber of faculty members and their expertise in the field of business and management. Countries like the United States are known for hosting a multitude of accomplished professors and industry experts who contribute to cutting-edge research and innovation. Access to such faculty members can enhance your learning experience and provide you with the opportunity to engage in meaningful research projects.
Lucrative Job Offers and Packages
Graduates from top foreign business schools may expect starting salaries that are significantly greater than those of their Indian counterparts. While an MBA graduate abroad can expect an annual salary of roughly US $60,000 (INR 45 lakhs), the average yearly salary in India would be around INR 10-20 lakhs.
Quality of Life and Cost of Living
The quality of life and cost of living in your chosen country play a pivotal role in your overall MBA experience. While countries like the United States and the United Kingdom offer world-class education, they often come with higher living costs. On the other hand, countries like Germany and France provide quality education at a more affordable cost, making them attractive options for budget-conscious students. Assessing the balance between quality of education, cost of living, and potential return on investment is crucial when making your decision.
Language of Instruction
Consider the language of instruction when choosing the best country for your MBA studies. English is the most widely spoken language in the business world, making countries like the United States, the United Kingdom, Canada, and Australia popular destinations for international MBA students. However, if you are proficient in another language, exploring options in countries like France, Spain, or Japan can provide you with a unique cultural and linguistic experience.
Opportunities to Network with Industry Experts
To broaden your professional network, consider attending an MBA program in one of the top nations for international students to earn their graduate degree. You may open up some great prospective job doors by taking advantage of these networking events. If you want to become a C-suite executive or a successful entrepreneur, earning an MBA from an internationally respected institution is essential. 
International Exposure and Ability to Gain Practical Knowledge
One of the most significant difficulties in modern companies is dealing with issues that have arisen in recent years. The state-of-the-art teaching methods will acclimatize you to the business world and give you a leg up on cutting-edge company management strategies.
MBA in the USAThe United States is proud to have been the first country in the twentieth century to provide a Master of Business Administration degree. According to the 2019 edition of the Open Doors Report, India now sends the most students to the United States. The United States is home to some of the world's best business schools, and American colleges in particular stand out due to their superior infrastructure and internship possibilities. B-schools in the United States not only provide students with hands-on experience through projects, but also expose them to cutting-edge information and resources.
Expand your professional network and meet influential individuals who can help you develop into a successful company leader or entrepreneur. Admission to a business school in the United States typically requires two to 10 years of professional experience. In addition, your results on the Graduate Management Admissions Test (GMAT) and the International English Language Testing System (IELTS) or the Test of English as a Foreign Language (TOEFL) are required for MBA programmes in the United States.
Best Countries to study MBA
USA
America is first choice for MBA programs throughout the world. An MBA program in the United States may be beneficial in terms of both education and future employment opportunities.
A typical MBA program in the country lasts for two years and is structured to include both internship and project opportunities. Because of the extended duration of the program, students have more time to investigate lucrative employment options. The QS World University Ranking features 352 American universities. New York has more highlighted schools than any other state, followed by California.

The average cost of living in the United States is between $1000 to $1500 per month, or $10000 to $18000 per year.

MBA graduates from abroad can find well-paying work in the United States as management consultants, financial managers, business operations managers, etc.

One of the key reasons the United States is the greatest place to pursue an MBA is the average starting income of $172,265.
United Kingdom
When it comes to getting an MBA, the UK is among the best options. London is now the most competitive financial center in the world, according to the Global Financial Centres Index, and this status is a major selling point for the city among international students.
Indian students highly regard MBA programs in the UK due to their affordable tuition ($29–81 million) and short length (one year).
British degrees have routinely scored good marks in the QS Global Employer Survey. 24 business schools in the United Kingdom made the cut for the top 200 worldwide.
The annual tuition at a business school ranges from £9,000 to £12,000, while living expenses average £7,200 to £9,000.
An MBA from the United Kingdom opens doors to lucrative career opportunities. The average pay for an MBA graduate is over $117,000, whereas the average compensation for an Executive MBA graduate is around $100,000.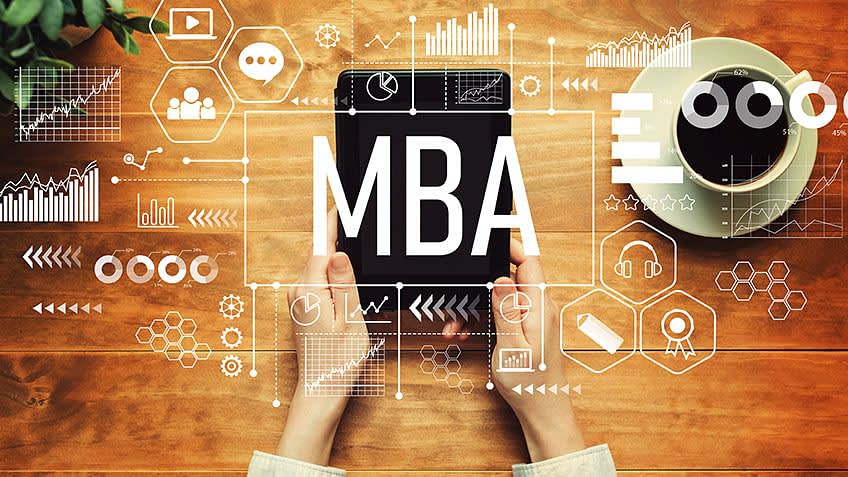 Canada
Canada, another North American nation, comes in at number three. Prospective MBA students continue to flock to Canada for a number of reasons, including lower tuition costs, the high caliber of its business schools, and the abundance of job possibilities for graduates.
The length of time spent in a Canadian MBA program is two years. However, the program length is extended to 18 months in other schools. The QS World MBA Rankings 2022 includes 280 programs from Canadian business institutions.

In Canada, one may get by on anything from $5,000 to $10,000 per year. This lowers the cost of living in Canada significantly for students. Thus, it is one of the top countries for Indian students to move abroad and study MBA.

In Canada, the typical annual wage is $60,379. The highest paying industries in Canada are consulting (CAD124,556) and finance (CAD93,784).

Canada is home to many of the world's most livable cities, including sixth-ranked Montreal, eleventh-ranked Toronto, and sixteenth-ranked Vancouver. That's why it ranks high on the list of countries where Indians can get a great MBA. It makes life more flexible and convenient.
Australia
There are several top-tier business schools in Australia, and the country is also known for its highly entrepreneurial culture and exceptional quality of life. For Indian students, Australia is among the top destinations for an MBA and permanent residency. This is why:
QS has ranked Australia as a top 5 location for MBA students. Australia is a prominent location for MBA students due to its strong education system, access to cutting-edge research facilities, and diverse employment options.

Budget between $1,400 to $2,500 AUD per month on housing, food, and entertainment as an international student in Australia.

IT Manager at AUD 125,660, Business Analyst at AUD 110,000, and Management Consultant at AUD 114,000 is Australia's top paid position after an MBA.
Germany
MBA programs in Germany are highly regarded among Indian students because to the country's cutting-edge infrastructure, plentiful research opportunities, and relatively low tuition rates.
The length of time required to earn an MBA varies by institution. The duration of a typical German MBA program is between 12 and 24 months. Of the top 100 MBA programs worldwide, three are located in Germany.

Monthly living expenses (including food, housing, transportation, etc.) are estimated to be between 850 and 1200 EUR. In comparison to other developed nations, the cost of living is far lower.

The average pay for a German MBA graduate is between 100,000 and 110,000 EUR per year. Successful companies like Mercedes-Benz, BMW, Siemens, Deutsche Bank, and Bosch are added to their network.
Singapore
MBA students may expect to find a stimulating, creative, and business-friendly environment in Singapore. It's well-known for its excellent educational system, which has in recent years spread to its business schools. All of the universities in the nation use English as their primary language of instruction.
An MBA program in Singapore can be completed in 12 months full-time or 18 months part-time.

The average cost of an MBA program in Singapore is around $90,000. A student should expect to spend between $700 and $730 per month on living expenses.

Administrative Managers in Singapore can expect to make around 103,680 SGD (equivalent to $82,700 USD), while Compensation Analysts can expect to make about 127,200 SGD (equivalent to $82,700 USD).
Also read: UCLA Anderson MIF Program : Complete Overview
Conclusion
Choosing the best country to pursue your MBA program requires thoughtful consideration of various factors, each of which contributes to a holistic educational experience. From the global reputation of business schools to post-graduation work opportunities and cultural considerations, the decision involves a blend of practical and personal considerations. By thoroughly researching and weighing these factors, you can make an informed choice that aligns with your academic goals, career aspirations, and lifestyle preferences, ultimately setting the stage for a successful and fulfilling MBA journey.